News & Events
This year the children of Hendon Brook are visiting Blackburn St George's Hall to watch 'Sleeping Beauty' in pantomime. Oh yes they are!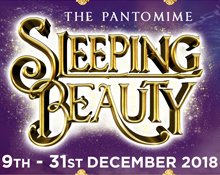 Mrs Gregory started her career in Education in 1971 in a mainstream school before transferring to Hendon Brook School (our gain), she has been a loyal and dedicated employee for 26 years.
Mrs Gregory has decided to spend time with her family as a Grandma, she will be solely missed by all staff and children.
We wish her all the very best in this new chapter of her life.