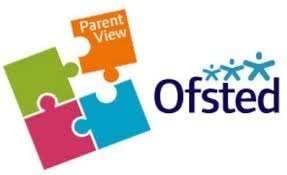 Please click on the link on the left to take you to the OFSTED Parent View page. Parent View gives you the chance to tell Ofsted what you think about your child's school from the quality of teaching to dealing with bullying and poor behaviour. The survey can be completed at any time; you don't have to wait until the school is being inspected.
Thinking of taking a holiday in term time...
If so, please think carefully...
There is no automatic entitlement to any leave in term time therefore parents must seek school's permission before taking their child out of school.
School will only authorise the absence if there are exceptional reasons for taking the leave in term time.
School will require parents to fill in a leave request form prior to booking any holiday and/or attend a meeting in school.
There may be occasions where, even in exceptional circumstances, your child's school may not agree leave, for example during SATs week or important transitional periods.
Reasons why you should not take your child out of school in term time:
Evidence shows that even small amounts of absence from school can affect your child's progress and attainment.
The education of your child could be disrupted both prior to and after any leave, causing them to fall behind and struggling to catch up.
For every week of school a child misses, they lose 25 hours of education which can never be regained.
Approximately every 6 weeks your child gets a holiday from school, therefore you should use this time to take your child on holiday.
If you choose to take your child on holiday in term time without permission, you may be issued with a penalty notice.
Information on Travel procedure during Winter / Extreme Weather Conditions
Hendon Brook is keen to ensure the safety of our pupils at all times including whilst all children are transported to and from school. At all times we are aiming to keep school open unless there are extreme weather conditions although there may be times where some pupils are unable to make it to and from school due to the distance in which they live and localised hazardous conditions.
Whilst putting together this action plan for extreme weather we used lots of information and advice from Lancashire County Council.
We are classifying extreme weather conditions as a substantial drop in temperature causing ice, snow showers / blizzards, high winds, extreme rain, flooding and storms.
It is advised that travel should only be carried out if essential and of course it is essential that children are in school however I am sure you appreciate that we want to keep your child safe at all times.

Where possible every measure will be made to ensure School remains open and the travel for pupils is safe. However if weather is extreme then travel will be postponed to ensure safety of all and to adhere to travel times for pupils.

The Headteacher or Deputy Headteacher will liaise with Lancashire Transport services and make joint decisions regarding safety to travel following LCC and school policies and procedures.

It may be that Lancashire Travel makes the decision as to which routes are safe to travel possibly resulting in your child's taxi being cancelled whilst others still run.

If school is open and you wish to bring your child in yourself please note this will have to be to and from school.

Driver / Parents may call ahead to school if appropriate to discuss whether they feel the journey is suitable and safe. Decisions will be made based on local conditions and information from taxi companies and passenger assistants.

Information on school closures will be on announced on Radio Lancashire and published on their website.
In the event of extreme weather during the school day the head teacher or deputy head teacher will make the decision as to whether the school should be closed. If this decision is made Lancashire transport will be contacted and early transport requested. Parents and carers will then be informed and must then make the necessary arrangement to receive their children from the early taxi.
We apologise for any inconveniences caused during the winter period and would appreciate you ensuring contact details are up to date. I am sure you understand that we aim to keep you child safe at all times.
Kind Regards
Mr C Upton
(Acting Co-Headteacher)
Our staff accessed training on the Solihull Approach and we would like to recommend it to our parents as well. The Solihull Approach looks at the underlying causes of challenging behaviours and emotional difficulties. It changes the way you perceive chidlren's behaviours and gives support for both adults working with children and parents. We would recommend this to our parents as we as a staff found the training invaluable. Access to the site for parents can be found if you click the picture below.